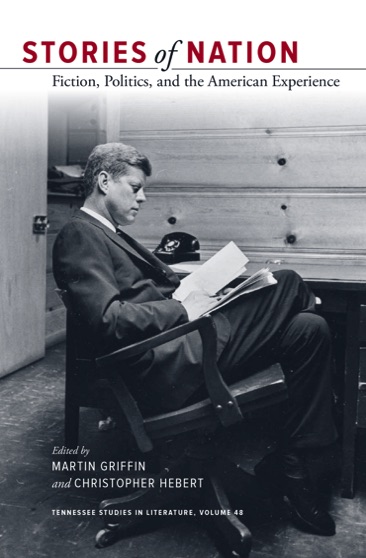 Throughout American history there has been an oddly close relationship between the seductive appeals of narrative fiction and those of political rhetoric and advocacy. The aim of Stories of Nation: Fictions, Politics, and the American Experience is to explore what political narratives and the cultural poetics behind them reveal about the way our personal and intimate lives are deeply connected with the public arena and the political process.
The first section of the book, "The Politics of Fictions," contains essays focused on works of fiction consciously dramatizing the political realm. The second group of contributions, "The Fictions of Politics," explores structures and motifs from the narrative arts in discourses of American political life, and the interactions of public institutions and policy with forms of fictional representation, from novels to popular music and TV drama.
The essays presented here broaden the conversation in American literary studies about what constitutes "the political" in literature and culture by reintroducing the dimension of institutional or representative politics. Likewise, Stories of Nation aims to repair the lines of communication between the idea that all fiction is political, and the view that political speech is a subgenre of literature all the more in need of examination in a highly polarized society.
CONTENTS
Martin Griffin and Christopher Hebert
PART I: The POLITICS of FICTIONS
THE DEATH AND LIFE OF AMERICAN ADAM:
Myth and the Contemporary American Political Novel
Christopher Hebert
"BE YOURSELVES DECLARATIONS OF INDEPENDENCE": Nineteenth-Century Literature for Twenty-First-Century
Citizenship
Russ Castronovo and Dana D. Nelson
"A DAY-DREAM, AND YET A FACT":
Universal Emancipation in The Blithedale Romance
Luke Bresky
"SPEAKING AS AN AMERICAN TO AMERICANS":
James Russell Lowell's Harvard Commemoration Ode
and the Idea of Nationhood
Stephen J. Adams
"IMPRISONED IN THE PRESENT":
Class Conflict as Trauma in W. D. Howells's
A Hazard of New Fortunes
Matthew Blanshei
LOCKEAN FUNDAMENTALISM AND THE AMERICAN
LITERARY TRADITION: The Case of Henry James
David Witzling
CHARACTER AND CHARISMATIC AUTHORITY
IN ROBERT PENN WARREN'S ALL THE KING'S MEN
AND EDWIN O'CONNOR'S THE LAST HURRAH
Anthony Hutchison
GENTLE PROVOCATEUR:
Richard Brautigan, San Francisco, and The Abortion:
An Historical Romance 1966
Jerry Giddens
PART II: The FICTIONS of POLITICS
FAILURES OF CONSENSUS:
Contesting Election Sermons in Puritan New England
Meredith Marie Neuman
TRIBAL SOVEREIGNTY, NATIVE AMERICAN LITERATURE,
AND THE COMPLEX LEGACY OF HENDRICK AUPAUMUT
Katy L. Chiles
Fiction, Race, and History in 1950's Iraq
Martin Griffin
THE WHOLE UNITED STATES IS SOUTHERN:
Country Music and the Selling of Southern Conservatism
in the Nixon Era
J. Lester Feder
APOCALYPSE NOW AND THE CHARM SCHOOL:
Film, Literature, and the Making of CNN's "Tailwind" Disaster
Jerry Lembcke
24: The Following Takes Place in Real Time
Thomas Doherty
CHAGRIN AND THE POLITICS OF AMERICAN AESTHETICS
Constance DeVereaux